TheragenEtex's CEO, Samuel Hwang, Is Elected as the President of Korea Genome Industry Council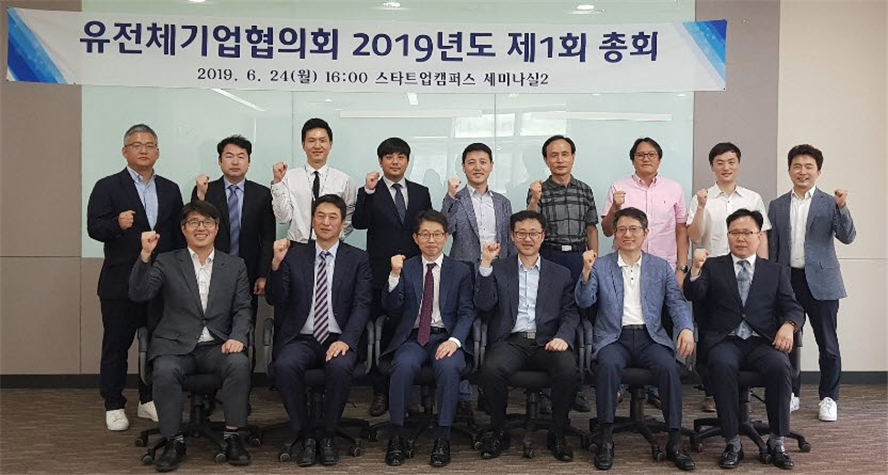 List
Korea Genome Industry Council under Korea Biotechnology Industry Organization has appointed Samuel Hwang, the CEO of TheragenEtex, as the 3rd President (Jul. 1, 2019 ~ Jun. 39, 2021).
Korea Genome Industry Council was founded in July 2015 and 22 Korean companies related to genome industry are council members.
The Council is conducting various actions to promote national health and development of genome industry, including revision of laws regarding biotechnology and improvement of regulations on genetic testing.
President Samuel Hwang expressed his enthusiasm through his speech that, "Extension of genetic testing market is a universal trend and Korea Genome Industry Council will actively promote mitigation of the relevant regulations."
In addition, President Samuel Hwang will also focus on close cooperation between member companies and growth of the Council, in order to extend the scale of Korean genome industry.